Why London could be facing tier 3 lockdown restrictions
The Government has been told they must consider placing London in Tier 3 restrictions by scientists. Around three quarters of the 32 boroughs have seen a rise in cases up until December 4, particularly among secondary school-age children. But keeping schools open is the "number one priority," Professor Paul Hunter, from the University of East Anglia, told Radio 4. "I would put protecting our children's education as the number one priority, above the need to control Covid, because the damage from inadequate education and disruption from their education is something that could last for our children's lives," he said. Mass testing is to be rolled out in schools across the capital, as ministers launched a last ditch effort to avoid closures, the Telegraph can reveal. Tiers will be reviewed on Dec 16 and London Mayor Sadiq Khan said that unless people stuck to the rules, "tougher restrictions" could be imposed. Under the current system, a move to Tier 3 would not automatically close schools.  A senior Whitehall source said no decision had yet been made, but warned that cases were expected to continue to rise due to the impact of people shopping and eating out after the second national lockdown. The Prime Minister acknowledged London's high Covid-19 case rate, which is now the second worst in the country, during a visit to St Guy's Hospital on December 8 (see video below). He said that the roll-out of the Pfizer vaccine would "gradually make a huge, huge difference", but added "we're not there yet" and "we can't afford to relax now". Industry leaders in the hospitality sector have warned that 150,000 jobs could be lost in hotels, pubs and restaurants if the capital is moved into the top tier. Kate Nicholls, chief executive of UK Hospitality, said that imposing even stricter Tier 3 measures would deliver a "killer blow" to hundreds of businesses already struggling to survive. Tier allocations were confirmed by Matt Hancock on November 26, with 99 percent of the country being placed under the top two levels: Tier 2 - "high", and Tier 3 - "very high".  In a letter to Tory MPs, Boris Johnson said he would allow the House of Commons to vote on the three tier system in late January, saying the regulations "have a sunset of 3 February." Use our postcode tool to find out which tier your area is in. What tier is London in? London went into Tier 2 on December 2, despite the fact that large swathes of the Midlands, North East and North West were placed in the most restrictive Tier 3. The coronavirus case rate in the capital is now just behind the West Midlands, with more than 15,000 people testing positive in the past week, a rate of 169.6 per 100,000 people, up from 150.9 a month ago. It means London is now higher than many of the Tier 3 areas, such as the North East where case rates have halved from 330.2 per 100,000 to 160.4 since the beginning of November. As well as this, the capital is now recording more cases per day, for its size, than 45 per cent of the 61 authorities living under Tier 3, according to an analysis by MailOnline. Across London as a whole, the case rate among the over 60s – a key metric for tier decisions – has risen from 110.3 per 100,000 in the week to November 26 to 122 per 100,000 up to December 3. Could London be moved to Tier 3? Scientists say the Government must consider tougher restrictions as 21 out of the 32 boroughs showed worrying rises in cases. Professor Paul Hunter at the University of East Anglia said, "There were more cases at the end of lockdown than at the start in London." "It is very worrying when cases were still continuing to increase in these regions despite the national lockdown. It is quite likely that case numbers will start to accelerate even more in coming days probably including in areas not yet showing an increase because of more movement around London. "If cases in London were rising even during a national lockdown then we do need to reconsider the Tier allocation in these areas. Whether across the region or at the Local Authority level is open to debate." A health source said Public Health England "is starting to get worried about it again" as the data shows cases on the rise in the capital. The insider added that there was "concern across the system" about the number of Londoners out shopping and visiting restaurants on Saturday and Sunday, the first weekend since national lockdown measures were lifted. Footage of densely crowded streets and crammed queues in the West End over the weekend showed hoards of shoppers ignoring, or unable to obey, social distancing measures.  A crowd of people outside Harrods in London on December 5 Credit: Elliott Franks  The effect of this increase in contacts is likely to be felt in five to seven days' time, health officials believe.  Despite the statistics, many are hesitant for London to go into Tier 3. On Monday December 7, Sadiq Khan, Labour Mayor of London, renewed calls for shoppers to follow the rules war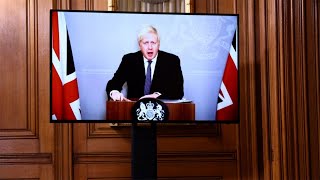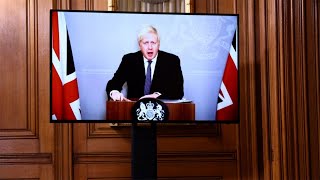 The Government has been told they must consider placing London in Tier 3 restrictions by scientists.
Around three quarters of the 32 boroughs have seen a rise in cases up until December 4, particularly among secondary school-age children.
But keeping schools open is the "number one priority," Professor Paul Hunter, from the University of East Anglia, told Radio 4.
"I would put protecting our children's education as the number one priority, above the need to control Covid, because the damage from inadequate education and disruption from their education is something that could last for our children's lives," he said.
Mass testing is to be rolled out in schools across the capital, as ministers launched a last ditch effort to avoid closures, the Telegraph can reveal.
Tiers will be reviewed on Dec 16 and London Mayor Sadiq Khan said that unless people stuck to the rules, "tougher restrictions" could be imposed.
Under the current system, a move to Tier 3 would not automatically close schools. 
A senior Whitehall source said no decision had yet been made, but warned that cases were expected to continue to rise due to the impact of people shopping and eating out after the second national lockdown.
The Prime Minister acknowledged London's high Covid-19 case rate, which is now the second worst in the country, during a visit to St Guy's Hospital on December 8 (see video below).
He said that the roll-out of the Pfizer vaccine would "gradually make a huge, huge difference", but added "we're not there yet" and "we can't afford to relax now".
Industry leaders in the hospitality sector have warned that 150,000 jobs could be lost in hotels, pubs and restaurants if the capital is moved into the top tier.
Kate Nicholls, chief executive of UK Hospitality, said that imposing even stricter Tier 3 measures would deliver a "killer blow" to hundreds of businesses already struggling to survive.
Tier allocations were confirmed by Matt Hancock on November 26, with 99 percent of the country being placed under the top two levels: Tier 2 - "high", and Tier 3 - "very high". 
In a letter to Tory MPs, Boris Johnson said he would allow the House of Commons to vote on the three tier system in late January, saying the regulations "have a sunset of 3 February."
Use our postcode tool to find out which tier your area is in.
What tier is London in?
London went into Tier 2 on December 2, despite the fact that large swathes of the Midlands, North East and North West were placed in the most restrictive Tier 3.
The coronavirus case rate in the capital is now just behind the West Midlands, with more than 15,000 people testing positive in the past week, a rate of 169.6 per 100,000 people, up from 150.9 a month ago.
It means London is now higher than many of the Tier 3 areas, such as the North East where case rates have halved from 330.2 per 100,000 to 160.4 since the beginning of November.
As well as this, the capital is now recording more cases per day, for its size, than 45 per cent of the 61 authorities living under Tier 3, according to an analysis by MailOnline.
Across London as a whole, the case rate among the over 60s – a key metric for tier decisions – has risen from 110.3 per 100,000 in the week to November 26 to 122 per 100,000 up to December 3.
Could London be moved to Tier 3?
Scientists say the Government must consider tougher restrictions as 21 out of the 32 boroughs showed worrying rises in cases.
Professor Paul Hunter at the University of East Anglia said, "There were more cases at the end of lockdown than at the start in London."
"It is very worrying when cases were still continuing to increase in these regions despite the national lockdown. It is quite likely that case numbers will start to accelerate even more in coming days probably including in areas not yet showing an increase because of more movement around London.
"If cases in London were rising even during a national lockdown then we do need to reconsider the Tier allocation in these areas. Whether across the region or at the Local Authority level is open to debate."
A health source said Public Health England "is starting to get worried about it again" as the data shows cases on the rise in the capital.
The insider added that there was "concern across the system" about the number of Londoners out shopping and visiting restaurants on Saturday and Sunday, the first weekend since national lockdown measures were lifted.
Footage of densely crowded streets and crammed queues in the West End over the weekend showed hoards of shoppers ignoring, or unable to obey, social distancing measures. 
The effect of this increase in contacts is likely to be felt in five to seven days' time, health officials believe. 
Despite the statistics, many are hesitant for London to go into Tier 3.
On Monday December 7, Sadiq Khan, Labour Mayor of London, renewed calls for shoppers to follow the rules warning that moving to a higher tier would be devastating for businesses. 
"If London was to be in Tier 3 it would be catastrophic to those industries already really crippled under the Covid pandemic that could mean many shops going bust, many bars, pubs and restaurants going bust," he told Sky News.
"We're keen to make sure we stay in Tier 2. Nobody wants London to go into a Tier 3. We can't act in a way that inadvertently leads to a surge in this virus."
On November 26, senior Tory minister Iain Duncan Smith suggested that placing the capital under the highest-tier restrictions would be disastrous for the entire country's economy, sharing: "If London catches a cold, the rest of the country follows suit.
"And so our real problem is the balance, which I worry is not there. The economy is important - it's not just a matter of money, it's a matter of livelihoods, lives, mental health, there's all sorts of things that come with the back of a good economy on the back of a failed economy."
The tier restrictions will be reviewed for each area on Dec 16, to determine whether regions can lower the tier they are in, remain the same, or potentially for some regions such as London, move up a tier.
This will depend on the case detection rates, the pressure on local NHS Trusts and if the number of cases is rising or falling in the local area. The final decision will come from the Prime Minister at the Covid Operations Committee.
Is all of London in the same tier?
All of London has been placed in the same tier because of how connected the city is, which is especially true of its Underground transport network.
In a written statement to Parliament, Matt Hancock acknowledged "the situation in London is not uniform throughout the city".
"Thirteen of the 33 boroughs have case rates which are 10 per cent or more higher than a week ago and 10 boroughs where case rates for over 60s are above 150 per 100,000," he said.
Prime Minister Boris Johnson previously said London is "held together by a very dense mass transit system", which would make it difficult to split the city into different tiers.
"Although there are fewer people on it right now the transmission within London means that it's quite difficult to separate one bit of London from another," he said. 
How are tiers determined?
Five categories are used to determine which level an area falls into. Ministers have made the decisions based on public health recommendations informed by the following factors:
The rate of infection, particularly among the over-60s
How quickly case rates are rising or falling
Positivity in the general population
Pressure on the NHS – including current and projected NHS capacity
Local context and exceptional circumstances such as a local but contained outbreaks
If any of these five indicators are not improving, or are showing signs of getting significantly worse, an area may be moved into a higher tier. This happened in the case of Greater Manchester before the second national lockdown. 
Only a few, mostly rural areas are in Tier 1, the one level at which indoor socialising with other households is permitted.
Will this affect the North-South Divide?
Some northern leaders have strongly opposed London's new Tier 2 category.
Shane Moore, the leader of Hartlepool Council, called the system a "farce" and claimed London boroughs had received "preferential treatment" in avoiding Tier 3.
Tories in northern constituencies are also railing against being kept in the toughest tier.
Philip Davies, the MP for Shipley near Bradford, said on November 24: "There's going to be this major North-South divide which will fly in the face of the Government's levelling up agenda."
According to Chris Green, the MP for Bolton West who voted against the second lockdown, "there were plenty of MPs who voted for it last time but said 'never again'."
He went on to describe the mood among some northern Conservatives as "pretty sour".
Grottos allowed, but no sitting on Santa's lap
Grottos are allowed to open across all tiers, new government guidance confirms, but sitting on Santa's lap is banned. 
Venues must put in place appropriate Covid-secure measures and families will be required to maintain social distancing from Father Christmas.
Door-to-door carol singing is also be permitted as long as groups are outdoors and keep apart from each other.
However, those in Tier 3 are not able to attend school nativity plays and will have to live stream or watch a recording instead.
Performances need to be within existing school bubbles, with no mixing across groups.
In Tiers 1 and 2 audiences will be able to attend "subject to appropriate safeguards being in place".