University of Newcastle PhD international awards in Ramifications of Climate Change, Australia
Do you have a desire to study in Australia? If yes, apply for the PhD international awards in Ramifications of Climate Change for the academic session 2021-2022. The educational opportunity is available for both international and domestic students who want to pursue a PhD degree programme at the University of Newcastle. Advertisements Review Award Application Process Clarity of Information Summary Nice opportunity to study in Australia. */ ]]> User Review 0 (0 votes) */ ]]> The University of Newcastle, founded in 1951, is an Australian public university. Callaghan, a suburb of Newcastle, New South Wales, has a primary campus. The campuses in Ourimbah, Port Macquarie, Singapore, Newcastle CBD, and Sydney CBD are also run by the university. Why study at the University of Newcastle? Students at this University will strengthen their fundamental values, and obtain important qualifications, and experience in their future careers. Newcastle also offers the best job prospects by concentrating on creativity, and impact, and creates a better future. Application Deadline: June 30, 2021 Brief Description University or Organization: University of Newcastle Department: NA Course Level: PhD Award: Salary Number of Awards: NA Access Mode: Online Nationality: Domestic and international students The award can be taken in Australia Eligibility       Eligible Countries: Applications are accepted from around the world. Eligible Course or Subjects: PhD degree programme in ramifications of climate change on microbial ecology in the Pacific Ocean. Eligibility Criteria: To be eligible, the applicants must meet all the following/given criteria: Must hold bachelor's degree with Honours Class 1 or Honours Class II, Division 1 or any other degree approved by the Assistant Dean for this reason. Must hold a four-year bachelor's degree, including a major component of research training at a high level, is commonly considered to be equivalent to an Australian honours degree. Must provide other academic or specialized qualifications, and/or experience as may be approved by the Assistant Dean if asked by the university. A minimum level of professional experience has been achieved in the disciplines of education, medical physics, nursing, social work, social sciences, and surgery, as required by the Assistant Dean (Research Training) on the recommendation of the School. How to Apply How to Apply: If you want to apply for the opportunity, you must take admission to a PhD degree programme at the University of Newcastle. Must send the email expressing interest to [email protected]. Supporting Documents: Applicants must submit the following documents: email expressing their interest scanned copies of their academic transcripts, CV, a brief statement of their research interests, and a proposal that specifically links them to the research project. Admission Requirements: For taking admission, students must have to check the entry requirements of their chosen program. Language Requirement: If your education has not been conducted in the English language, you will be expected to demonstrate evidence of an adequate level of English proficiency. For more information, go through the English language requirements Benefits The University of Newcastle will provide a salary as an award to the interested and outstanding international students. [embedded content]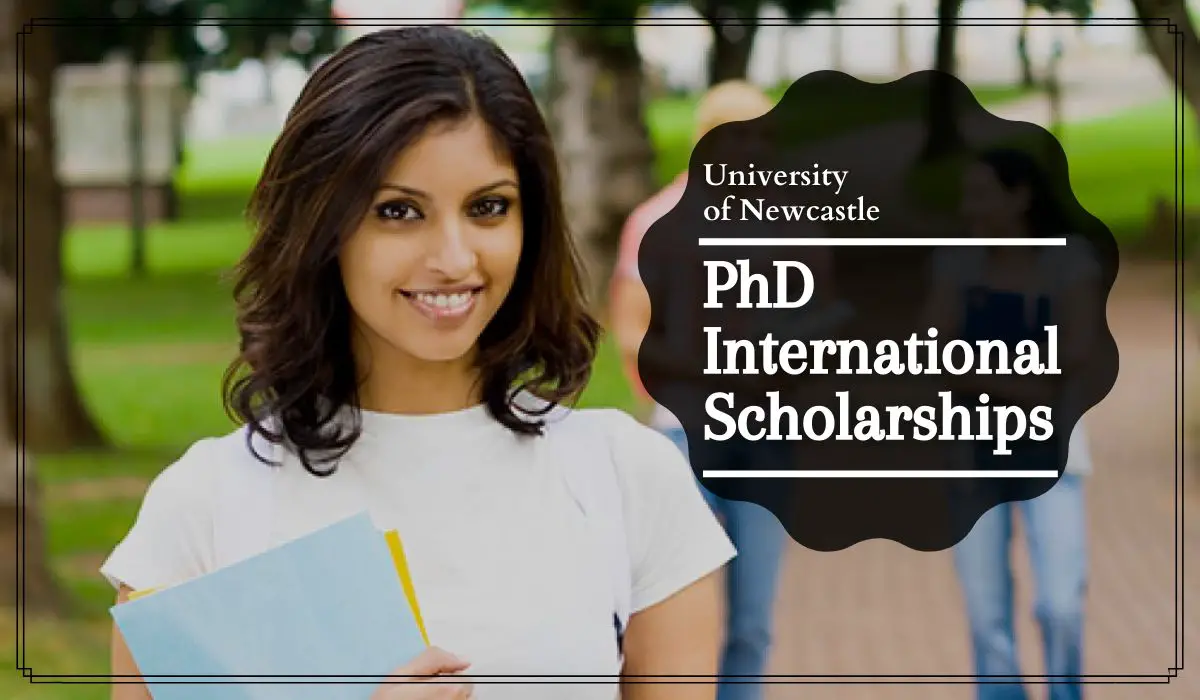 Do you have a desire to study in Australia? If yes, apply for the PhD international awards in Ramifications of Climate Change for the academic session 2021-2022.
The educational opportunity is available for both international and domestic students who want to pursue a PhD degree programme at the University of Newcastle.
Review
Award

Application Process

Clarity of Information
Summary
Nice opportunity to study in Australia.
The University of Newcastle, founded in 1951, is an Australian public university. Callaghan, a suburb of Newcastle, New South Wales, has a primary campus. The campuses in Ourimbah, Port Macquarie, Singapore, Newcastle CBD, and Sydney CBD are also run by the university.
Why study at the University of Newcastle? Students at this University will strengthen their fundamental values, and obtain important qualifications, and experience in their future careers. Newcastle also offers the best job prospects by concentrating on creativity, and impact, and creates a better future.
Application Deadline: June 30, 2021
Brief Description
University or Organization: University of Newcastle
Department: NA
Course Level: PhD
Award: Salary
Number of Awards: NA
Access Mode: Online
Nationality: Domestic and international students
The award can be taken in Australia
Eligibility      
Eligible Countries: Applications are accepted from around the world.
Eligible Course or Subjects: PhD degree programme in ramifications of climate change on microbial ecology in the Pacific Ocean.
Eligibility Criteria: To be eligible, the applicants must meet all the following/given criteria:
Must hold bachelor's degree with Honours Class 1 or Honours Class II, Division 1 or any other degree approved by the Assistant Dean for this reason.
Must hold a four-year bachelor's degree, including a major component of research training at a high level, is commonly considered to be equivalent to an Australian honours degree.
Must provide other academic or specialized qualifications, and/or experience as may be approved by the Assistant Dean if asked by the university.
A minimum level of professional experience has been achieved in the disciplines of education, medical physics, nursing, social work, social sciences, and surgery, as required by the Assistant Dean (Research Training) on the recommendation of the School.
How to Apply
How to Apply: If you want to apply for the opportunity, you must take admission to a PhD degree programme at the University of Newcastle. Must send the email expressing interest to

[email protected]

.
Supporting Documents: Applicants must submit the following documents: email expressing their interest scanned copies of their academic transcripts, CV, a brief statement of their research interests, and a proposal that specifically links them to the research project.
Admission Requirements: For taking admission, students must have to check the entry requirements of their chosen program.
Language Requirement: If your education has not been conducted in the English language, you will be expected to demonstrate evidence of an adequate level of English proficiency. For more information, go through the English language requirements
Benefits
The University of Newcastle will provide a salary as an award to the interested and outstanding international students.