The priority list for the Pfizer and Oxford vaccines - and how they will be rolled out
Boris Johnson has said Britain is in a "race" to roll out a newly-approved Covid vaccine in order to avoid a third national lockdown as the new virus variant surges across the country. The Oxford vaccine will be rolled out from Jan 4 across the country after the Medicines and Healthcare products Regulatory Agency (MHRA) approved the vaccine on Dec 30. The largest-scale vaccination programme in British history is already underway, and the vaccines have been given to over 940,000 people as of Dec 27,  according to the Government. Regarding the Oxford vaccine approval, Health Secretary Matt Hancock said: "This is a moment to celebrate British innovation - not only are we responsible for discovering the first treatment to reduce mortality for Covid-19, this vaccine will be made available to some of the poorest regions of the world at a low cost, helping protect countless people from this awful disease." The Government has ordered 100 million jabs, with 40 million due to be rolled out by March this year. Regulators have said the key to success will be to administer two full doses between four to 12 weeks apart, in order to give as many people the initial dose of the vaccine as possible, which offers some protection from the virus. GPs warned on Wednesday that a "larger workforce" was needed for the vaccine roll-out as it emerged that the proposed volunteer army to deliver the Oxford Covid-19 jab has not materialised. Meanwhile, Tesco offered up it's distribution arm to help with the AstraZeneca roll out. The first vaccine was received by Margaret Keenan, a 90-year-old grandmother from Coventry, on Dec 8, as the Government is prioritising the over-80's in the first phase of the roll out. Football stadiums and other sites across the country will be opened from the first week of January, to allow mass vaccinations on a scale never seen before in the UK.  However, dozens of GPs have opted out of administering vaccinations over concerns practices are already struggling with heavy workloads. Furthermore, two of the first NHS staff to get the jab suffered allergic reactions and the Medicines and Healthcare products Regulatory Agency warned the vaccine should not be administered to people with a history of 'significant' allergic reactions. Professor Stephen Powis, national medical director for the NHS in England, said this was common for new vaccines and the staff have recovered well. Who is receiving the vaccine first? From Dec 14, 300 GP surgeries began to administer vaccines to people over 80 years old, as the Joint Committee on Vaccination and Immunisation determined age was the most important factor in Covid-19 deaths. Age aside, NHS workers and care home residents will be prioritised, followed by health and social care workers and then key workers like first responders and teachers. Health secretary Matt Hancock said care home residents will be included in the first rollout of the Oxford/AstraZeneca vaccine, starting from January 4. As cases and the number of areas in Tier 4 continue to rise, the UK drugs regulator said administering the first vaccine dose to as many vulnerable people as possible should be prioritised. This applies to first doses of both the Pfizer and Oxford vaccines, with a second dose to be administered four to 12 weeks later.  The British Medical Association called on the Government to publish the scientific justification for this approach. Dr Richard Vautrey, chairman of the BMA GP committee, said: "This group of very elderly patients is at the highest risk of death if they contract Covid-19, which is why GPs are so concerned for them. "It is grossly and patently unfair to tens of thousands of our most at-risk patients to now try to reschedule their appointments. "The decision to ask GPs, at such short notice, to rebook patients for three months hence will also cause huge logistical problems for almost all vaccination sites and practices. Scientists have said only half of those vaccinated could have immunity after a single dose and elderly people should wait until they are fully protected with a second dose before hugging relatives. Dr Simon Clarke, associate professor in cellular microbiology at the University of Reading, said that with the first and second jabs administered three weeks apart, it will take one week after the second jab to develop full immunity. Which hospitals will get the vaccine first? Here are the 53 NHS Trusts in England rolling out the vaccines: Blackpool Teaching Hospitals Brighton and Sussex University Hospitals Cambridge University Hospitals Chesterfield Royal Hospital Countess of Chester Hospital Croydon University Hospital Dartford and Gravesham Hospitals Dorset County Hospitals East and North Hertfordshire Hospitals East Kent Hospitals East Suffolk and North Essex Hospitals Frimley Health NHS Foundation Trust Gloucestershire Hospitals Great Western Hospitals Guys & St Thomas NHS Trust James Paget University Hospitals Kings College Hospital Princess Roy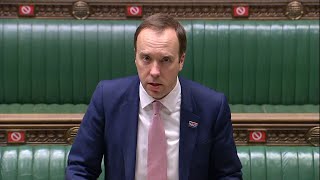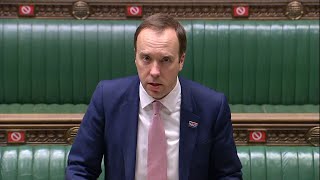 Boris Johnson has said Britain is in a "race" to roll out a newly-approved Covid vaccine in order to avoid a third national lockdown as the new virus variant surges across the country.
The Oxford vaccine will be rolled out from Jan 4 across the country after the Medicines and Healthcare products Regulatory Agency (MHRA) approved the vaccine on Dec 30.
The largest-scale vaccination programme in British history is already underway, and the vaccines have been given to over 940,000 people as of Dec 27,  according to the Government.
Regarding the Oxford vaccine approval, Health Secretary Matt Hancock said: "This is a moment to celebrate British innovation - not only are we responsible for discovering the first treatment to reduce mortality for Covid-19, this vaccine will be made available to some of the poorest regions of the world at a low cost, helping protect countless people from this awful disease."
The Government has ordered 100 million jabs, with 40 million due to be rolled out by March this year.
Regulators have said the key to success will be to administer two full doses between four to 12 weeks apart, in order to give as many people the initial dose of the vaccine as possible, which offers some protection from the virus.
GPs warned on Wednesday that a "larger workforce" was needed for the vaccine roll-out as it emerged that the proposed volunteer army to deliver the Oxford Covid-19 jab has not materialised. Meanwhile, Tesco offered up it's distribution arm to help with the AstraZeneca roll out.
The first vaccine was received by Margaret Keenan, a 90-year-old grandmother from Coventry, on Dec 8, as the Government is prioritising the over-80's in the first phase of the roll out.
Football stadiums and other sites across the country will be opened from the first week of January, to allow mass vaccinations on a scale never seen before in the UK. 
However, dozens of GPs have opted out of administering vaccinations over concerns practices are already struggling with heavy workloads.
Furthermore, two of the first NHS staff to get the jab suffered allergic reactions and the Medicines and Healthcare products Regulatory Agency warned the vaccine should not be administered to people with a history of 'significant' allergic reactions.
Professor Stephen Powis, national medical director for the NHS in England, said this was common for new vaccines and the staff have recovered well.
Who is receiving the vaccine first?
From Dec 14, 300 GP surgeries began to administer vaccines to people over 80 years old, as the Joint Committee on Vaccination and Immunisation determined age was the most important factor in Covid-19 deaths.
Age aside, NHS workers and care home residents will be prioritised, followed by health and social care workers and then key workers like first responders and teachers.
Health secretary Matt Hancock said care home residents will be included in the first rollout of the Oxford/AstraZeneca vaccine, starting from January 4.
As cases and the number of areas in Tier 4 continue to rise, the UK drugs regulator said administering the first vaccine dose to as many vulnerable people as possible should be prioritised.
This applies to first doses of both the Pfizer and Oxford vaccines, with a second dose to be administered four to 12 weeks later. 
The British Medical Association called on the Government to publish the scientific justification for this approach.
Dr Richard Vautrey, chairman of the BMA GP committee, said: "This group of very elderly patients is at the highest risk of death if they contract Covid-19, which is why GPs are so concerned for them.
"It is grossly and patently unfair to tens of thousands of our most at-risk patients to now try to reschedule their appointments.
"The decision to ask GPs, at such short notice, to rebook patients for three months hence will also cause huge logistical problems for almost all vaccination sites and practices.
Scientists have said only half of those vaccinated could have immunity after a single dose and elderly people should wait until they are fully protected with a second dose before hugging relatives.
Dr Simon Clarke, associate professor in cellular microbiology at the University of Reading, said that with the first and second jabs administered three weeks apart, it will take one week after the second jab to develop full immunity.
Which hospitals will get the vaccine first?
Here are the 53 NHS Trusts in England rolling out the vaccines:
Blackpool Teaching Hospitals
Brighton and Sussex University Hospitals
Cambridge University Hospitals
Chesterfield Royal Hospital
Countess of Chester Hospital
Croydon University Hospital
Dartford and Gravesham Hospitals
Dorset County Hospitals
East and North Hertfordshire Hospitals
East Kent Hospitals
East Suffolk and North Essex Hospitals
Frimley Health NHS Foundation Trust
Gloucestershire Hospitals
Great Western Hospitals
Guys & St Thomas NHS Trust
James Paget University Hospitals
Kings College Hospital
Princess Royal University Hospital, Kings
Lancashire Teaching Hospital
Leeds Teaching Hospital
Leicester Partnership NHS Trust
Liverpool University Hospitals
Medway NHS Foundation Trust
Mid and South Essex Hospitals
Milton Keynes University Hospital
Norfolk and Norwich University Hospital
Northampton General Hospital
North Bristol NHS Foundation Trust
North West Anglia Foundation Trust
Nottingham University Hospitals
Oxford Health NHS Foundation Trust
Portsmouth Hospital University
Royal Cornwall Hospitals
Royal Free London NHS Foundation Trust
Salford Royal NHS Foundation Trust
Sheffield Teaching Hospitals
Sherwood Forest Hospitals
Shrewsbury and Telford NHS Trust
Stockport NHS Foundation Trust
St George's University Hospitals
The Newcastle Upon Tyne Hospitals
University College Hospitals
University Hospitals Birmingham
University Hospitals Coventry and Warwickshire
University Hospitals Derby Burton
University Hospitals of North Midlands
University Hospitals Plymouth
United Lincolnshire Hospitals
Walsall Healthcare
West Hertfordshire Hospitals
Wirral University Teaching Hospital
Worcestershire Acute Hospitals
Yeovil District Hospital
Three modes of delivery
Health Secretary Matt Hancock said there would be "three modes of delivery", with hospitals and mass vaccination centres along with pharmacists and GPs offering the jab.
After GPs have received the vaccine they have been instructed by NHS England to administer 975 doses to priority patients within three-and-a-half days.
The NHS plans to open GP surgeries from 8am to 8pm every day, each dispensing at least 1,000 jabs a week.
This depends on vaccine deliveries from Pfizer, which has said it will distribute "as rapidly as the company can manufacture".
However, dozens of GPs have been forced to opt out of the vaccination programme due to staffing concerns. Revised MHRA guidance states patients should be monitored for 15 minutes after inoculation, following adverse reactions from two NHS staff.
But the new measures impose further pressure on already stretched services. Some GPs say they simply don't have the capacity during the busy winter season, while also delivering this year's expanded flu vaccination programme. As a result,  thousands of people will need to go elsewhere to receive a Covid vaccine.
Easier to store, handle and more readily available than the Pfizer vaccine, the Government also intends to distribute the Oxford jab to mass vaccination centres, including sports hall, stadiums and conference centres from the second week of January.
Prof Whitty's deputy, Professor Jonathan Van-Tam, also previously suggested that people who cannot leave their homes may need to wait for the Oxford jab as it can be more easily split into smaller quantities.
Where else will the vaccinations take place?
Military personnel have been ordered to transform 10 sites into vaccine hubs, including:
Nightingale hospital, London
ExCel Centre, London
Epsom racecourse, Surrey
Ashton Gate football stadium, Bristol
Robertson House conference facility, Stevenage
Derby Arena
Other facilities under consideration include:
The Black Country Living Museum, Dudley 
Millennium Point, Birmingham
Malvern's Three Counties' Showground, Worcestershire
Villa Park, home of Aston Villa FC
Leicester racecourse
How will the storage requirements of the Pfizer vaccine affect the programme?
The vaccine must be stored at -70°C to be effective, meaning it can only be delivered to GPs with the facilities to keep it at that temperature.
It will be difficult to administer in care homes. Deputy chief medical officer professor Jonathan Van-Tam said: "This is a complex product. It is not a yoghurt that can be taken out of the fridge and put back in several times."
The vaccine will be rolled out to elderly residents in care homes with more than 50 registered beds in England within the next few weeks.
It follows a pilot which started on Dec 16 where the jab was taken to residents and staff in a small number of care homes, believed to be seven homes.
It is understood the vaccine batches are being broken down into doses of 75, and the focus over the next fortnight will be on elderly residents and staff in homes with more than 50 beds to avoid wastage.
NHS England would not say how many residents or care homes have received doses as part of last week's pilot, but called the initial rollout a "significant step".
The Scottish Health Secretary, Jeane Freeman, has insisted they will deliver the vaccine to care home residents in Scotland before Dec 14, stating that her talks with Pfizer had revealed the vaccine can be transported in an unfrozen state for up to 12 hours.
However, the Oxford vaccine does not need to be stored in such cold conditions - it can be kept at temperatures between 2C and 8C.
This means it could be more mobile than the Pfizer jab and therefore more easily deployed into care homes of varying sizes and into private homes for individual doses.
Experts believe the Oxford jab will be easier to deploy beyond formal healthcare settings, in part because it does not need to be stored at such cold temperatures as the other approved vaccine.
Read more: How the UK will get Pfizer's Covid vaccine from factory to patient
What other problems does the vaccination programme face?
On Dec 13, news that up to 40 per cent of care home staff may not have jab sparked new fears that the vaccine rollout may not be successful. 
This research, from the National Care Association, suggested that as many as 20 per cent of care workers are adamant they won't receive the jab. Furthermore, 20 per cent of other care workers are unsure and may follow their example. 
Nadra Ahmed, a representative from the charity, revealed that "between about 17 and 20 per cent of staff in-services are saying they definitely won't have it, and then you have the rest who are waiting to see. So, we are looking at potentially 40 per cent who decide not to have it."
In a press conference on Dec 30, Deputy Chief Medical Officer Professor Jonathan Van Tam said that although people receiving the vaccine would be protected, he could not provide assurance they would not still "pose a hazard" to others in terms of passing on the virus.
"We will know quite quickly within a couple of months the impact of these vaccines on reducing severe illness in the population," he said.
"We don't know if the vaccines will reduce transmission but Public Health England have their finger on the pulse."
What about the new variant of coronavirus? Will the vaccine still protect us against this?
On Dec 14, in his address to Commons the Health Secretary announced a new strain of coronavirus has been identified in England.
However, Mr Hancock has said it is "highly unlikely" that the new variant will cause a more serious disease or compromise the vaccine. 
In his address to the Commons, he shared: "I must stress at this point that there is currently nothing to suggest that this variant is more likely to cause serious disease and the latest clinical advice is that it's highly unlikely that this mutation would fail to respond to a vaccine, but it shows we've got to be vigilant and follow the rules and everyone needs to take personal responsibility not to spread this virus."
The chief executive of BioNTech says the German pharmaceutical company is confident that its coronavirus vaccine works against the UK variant, but further studies are need to be completely sure.
Ugur Sahin said on Dec 22 that "we don't know at the moment if our vaccine is also able to provide protection against this new variant," but because the proteins on the variant are 99 per cent the same as the prevailing strains, BioNTech has "scientific confidence" in the vaccine.
Mr Sahin said BioNTech is currently conducting further studies and hopes to have certainty within the coming weeks.
"The likelihood that our vaccine works … is relatively high." But if needed, "we could be able to provide a new vaccine technically within six weeks," he added.
On Dec 28, Sage advisor, Sir Jeremy Farrar, announced his concerns that one million Covid-19 vaccinations a week would still not be enough to bring the pandemic under control. 
Mr Farrar said: "We're not going to be free of this pandemic by February; this is now a human endemic infection.
"If we do manage to hit the target of a million [vaccinated] a week, frankly I don't think that's enough to speed that up if we wanted to get the country covered."
Prof Van Tam stated on Dec 30 that it would take up to two weeks for scientists to confirm the AstraZeneca and Pfizer vaccines were effective against the new strains of Covid-19.