Schools to close in new Covid lockdown: latest news on when they could reopen
Boris Johnson has announced that all primary and secondary schools will have to close from Tuesday, Jan 5, as England moves into a third national lockdown. The Prime Minister said schools will need to offer remote learning until at least mid-February and GCSE and A-level exams face cancellation for a second year. Mr Johnson said the new measures were necessary: "because we have to do everything we possibly can to stop the spread of the disease". Only vulnerable children and the children of key workers will be allowed to attend schools for face-to-face learning, and early years settings such as nurseries will remain accessible. The Prime Minister said he understood the "distress" that the new measures will cause to millions of parents and pupils, and said that until now the Government was doing "everything in our power to keep schools open". He added: "We know how important each day in education is to children's life chances." Those entitled to free school meals will continue to receive them during closures, and more devices will be distributed to help remote learning, according to Mr Johnson. The Government had insisted schools would remain open only a day before the new measures were announced, reassuring parents it was "safe" to send their children back for the start of term on Jan 4. But the move prompted backlash from four national teaching unions, who called for the delay seen across London to apply to all schools in England amid concerns the new strain of Covid-19 poses a threat to teachers. Anne Longfield, the Children's Commissioner for England has called for teachers to be vaccinated "as a priority". What do Tiers mean for schools? The new lockdown measures mean the entire country will be subject to the same tougher measures, including the closure of all schools, meaning the tier system is not currently in place. Every school had been instructed to draw up plans to ensure children continue to receive an education even if they have to stay at home. Mr Johnson said on the announcement of closing schools: "I want to stress that the problem is not that schools are unsafe to children," he said. "The problem is that schools may nonetheless act as vectors for transmission, causing the virus to spread between households. Read more on the tier system:  When will secondary schools reopen? All schools will remain closed until mid-February, with the possibility that these measures could be extended further. This means most secondary school pupils will stay at home until at least February half term. How will testing in schools work? The Government had previously set out a plan for every secondary school to test as many pupils and staff as possible when they reopened. It is not yet clear if schools will still be required to mass test pupils after the latest school closures have ended. The plans stated that 40,000 volunteers will have to be recruited by secondary schools to mass test their pupils, according to Government documents. Testing would need to be supported by 1,500 Army personnel who will help deliver the tests to schools and provide online training, but it is up to head teachers to recruit parents and governor volunteers, or advertise for contract workers. Schools could employ lateral flow tests, which produce results in 30 minutes, and in the case of a positive result a second sample will be sent to a laboratory for confirmation. Social distancing and 'bubbles' When schools reopened in September the Government published 25,000 words of guidance explaining how school children and staff should be kept safe. So-called "bubbles" have been created so youngsters learn and mix with fellow pupils. Large assemblies or collective worship should not include more than one group. Break and lunch times can be staggered to keep bubbles apart. Ensuring these "distinct groups do not mix" makes it quicker and easier to identify contacts if a positive coronavirus case emerges or someone has symptoms. The bubbles can be larger, increasing to whole "year bubbles", if teaching demands require it. Books, games and shared equipment can be used within that group, but must be cleaned if then used by another bubble. Older children will be encouraged to avoid close contact with one another, in part because risks increase with age. Teachers are not restricted to a single bubble, but are urged to stay at the front of any classroom to reduce contact. In class, pupils must sit spaced out side-by-side and facing forward. The use of the staff room by teachers is also meant to be "minimised".  If a pupil or teacher has symptoms or a positive diagnosis Schools must contact local health protection teams immediately so those in close contact with the child can be traced. Currently, pupils in a bubble, year group and very rarely the entire school could be asked to self-isolate. A mobile testing unit could be sent to a campus.  Schools will be offered "serial testing" of close contacts of staff and pupils who test positive to negate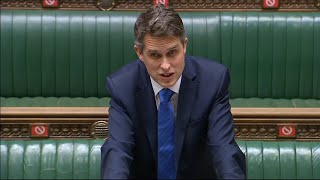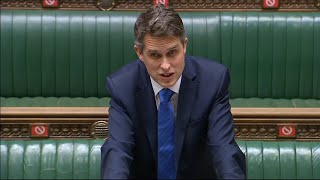 Boris Johnson has announced that all primary and secondary schools will have to close from Tuesday, Jan 5, as England moves into a third national lockdown.
The Prime Minister said schools will need to offer remote learning until at least mid-February and GCSE and A-level exams face cancellation for a second year.
Mr Johnson said the new measures were necessary: "because we have to do everything we possibly can to stop the spread of the disease".
Only vulnerable children and the children of key workers will be allowed to attend schools for face-to-face learning, and early years settings such as nurseries will remain accessible.
The Prime Minister said he understood the "distress" that the new measures will cause to millions of parents and pupils, and said that until now the Government was doing "everything in our power to keep schools open".
He added: "We know how important each day in education is to children's life chances."
Those entitled to free school meals will continue to receive them during closures, and more devices will be distributed to help remote learning, according to Mr Johnson.
The Government had insisted schools would remain open only a day before the new measures were announced, reassuring parents it was "safe" to send their children back for the start of term on Jan 4.
But the move prompted backlash from four national teaching unions, who called for the delay seen across London to apply to all schools in England amid concerns the new strain of Covid-19 poses a threat to teachers.
Anne Longfield, the Children's Commissioner for England has called for teachers to be vaccinated "as a priority".
What do Tiers mean for schools?
The new lockdown measures mean the entire country will be subject to the same tougher measures, including the closure of all schools, meaning the tier system is not currently in place.
Every school had been instructed to draw up plans to ensure children continue to receive an education even if they have to stay at home.
Mr Johnson said on the announcement of closing schools: "I want to stress that the problem is not that schools are unsafe to children," he said. "The problem is that schools may nonetheless act as vectors for transmission, causing the virus to spread between households.
Read more on the tier system: 
When will secondary schools reopen?
All schools will remain closed until mid-February, with the possibility that these measures could be extended further.
This means most secondary school pupils will stay at home until at least February half term.
How will testing in schools work?
The Government had previously set out a plan for every secondary school to test as many pupils and staff as possible when they reopened.
It is not yet clear if schools will still be required to mass test pupils after the latest school closures have ended.
The plans stated that 40,000 volunteers will have to be recruited by secondary schools to mass test their pupils, according to Government documents.
Testing would need to be supported by 1,500 Army personnel who will help deliver the tests to schools and provide online training, but it is up to head teachers to recruit parents and governor volunteers, or advertise for contract workers.
Schools could employ lateral flow tests, which produce results in 30 minutes, and in the case of a positive result a second sample will be sent to a laboratory for confirmation.
Social distancing and 'bubbles'
When schools reopened in September the Government published 25,000 words of guidance explaining how school children and staff should be kept safe.
So-called "bubbles" have been created so youngsters learn and mix with fellow pupils. Large assemblies or collective worship should not include more than one group. Break and lunch times can be staggered to keep bubbles apart. Ensuring these "distinct groups do not mix" makes it quicker and easier to identify contacts if a positive coronavirus case emerges or someone has symptoms.
The bubbles can be larger, increasing to whole "year bubbles", if teaching demands require it. Books, games and shared equipment can be used within that group, but must be cleaned if then used by another bubble.
Older children will be encouraged to avoid close contact with one another, in part because risks increase with age. Teachers are not restricted to a single bubble, but are urged to stay at the front of any classroom to reduce contact. In class, pupils must sit spaced out side-by-side and facing forward.
The use of the staff room by teachers is also meant to be "minimised". 
If a pupil or teacher has symptoms or a positive diagnosis
Schools must contact local health protection teams immediately so those in close contact with the child can be traced. Currently, pupils in a bubble, year group and very rarely the entire school could be asked to self-isolate. A mobile testing unit could be sent to a campus. 
Schools will be offered "serial testing" of close contacts of staff and pupils who test positive to negate the need for entire year groups to self-isolate at home.
NHS Test and Trace would be informed, and the pupil or teacher would be quarantined for 14 days and tested. If a child with symptoms is waiting to be collected by a parent, he or she should be moved to a room to isolate.
Teachers who help a child with symptoms do not have to self-isolate unless they develop symptoms themselves. However, they should thoroughly wash their hands and wear PPE while with the child. The area where someone suspected of having Covid-19 has been must then be intensively cleaned.
If a parent insists a child with symptoms should attend school, the headteacher can refuse to take the pupil if they believe there is a threat to others.
Do children need to wear face coverings during class?
Although guidelines do not recommend the universal use of face coverings, each school can decide whether pupils above Year 7, teachers and visitors should wear them when in corridors and communal areas, where passing briefly is deemed a "low risk". They will not be worn in class. 
A school supply of masks is also recommended for youngsters spotted wearing old or damp ones. Primary school children are not required to wear them.
Hygiene and cleaning
The guidance insists a "robust hand and respiratory hygiene" regime is in place, with children encouraged to clean their hands when they arrive at school, return from breaks, use bathrooms, change classrooms and before eating. Hand sanitiser stations should be commonplace, with possible supervision "given risks around ingestion".
Staff will also supply and promote the use of tissues as part of the "catch it, bin it, kill it" technique to control germs.
"Enhanced cleaning" regimes will be introduced in which surfaces students touch regularly, such as desks, door handles, books and playground apparatus are cleaned with bleach and detergents.
Toilets should also be cleaned regularly. Pupils must limit equipment they bring to school, carrying in bags just essentials "such as lunch boxes, hats, coats, books, stationery and mobile phones".