New social gathering rules: here's what you can't do from Monday - and the exemptions 
The number of people that can attend social gatherings will be slashed to six in England following a rise in Covid-19 cases. "In England from Monday we are introducing the rule of six", the Prime Minister said. "You must not meet socially in groups of more than six. "And, if you do, you will be breaking the law." A government scientific adviser has warned that the disease is again growing "exponentially" in the UK. Daily new infections in Britain are doubling at the same rate as they did at the start of April, so the Goverment has taken action with some new guidelines. What are the new rules? Any gathering of more than six people in England will be illegal from Monday Sep 14th, unless it meets one of a limited list of exemptions This applies to gatherings both indoors and outdoors The new rule does not apply to households or bubbles of more than six, or gatherings for work or education Weddings, funerals, and organised team sports carried out in a Covid-secure way are also exempt People will at first be fined £100, but this will double on each further repeat offence up to £3,200 No longer voluntary, pubs, restaurants and other hospitality businesses must now legally collect customers' details to aid with contact tracing.  Covid-secure 'marshals' will be hired to monitor rules are being followed Provisional plan to reopen stadiums and conference halls on Oct 1 will now be reviewed The Government hopes that the change to the law will make it easier for the police to identify and disperse illegal gatherings. Failure to comply could result in a £100 fine, which will double on each repeat offence up to £3,200. Number 10 said Mr Johnson held a virtual roundtable with police forces last week where officers expressed their desire for rules on social contact to be simplified. But the Police Federation of England and Wales urged the Government to "play its part" through a public information campaign after "so many changes in legislation". The change to the law comes after Mr Johnson told his Cabinet that ministers must ensure there is "no complacency" among the public, and particularly young people, following the rise in coronavirus infections. And Health Secretary Matt Hancock warned of a possible second peak, as he imposed further measures in Bolton restricting all hospitality to takeaways only - as well as new rules meaning venues will have to close between 10pm and 5am. Read more: What do the new Covid rules mean for gyms, pubs, restaurants and universities? Why are they being introduced? The chief medical officer, Professor Chris Whitty, and chief scientific adviser, Sir Patrick Vallance, have agreed that the action is needed urgently after the number of positive cases rose steeply. In a Zoom meeting with Prime Minister Boris Johnson last week, police forces said they would like rules on social contact to be simplified. Read more: What are the new social distancing rules? Where will these new rules apply? The rules will apply across England to all ages and to indoor and outdoor gatherings. This will include private homes, parks, pubs, restaurants and sporting events. This means that you cannot sit at a pub or restaurant table with more than five friends at any given time, although it is unclear how many 'bubbles' that group could be a part of. What are the exemptions? Support bubbles Households or support bubbles of more than six people are exempt from the new rules. Support bubbles allow adults who live by themselves and single parents with children under 18 to join up with one other household. This means they can do things such as visit their house, stay the night and travel together in vehicles. Weddings These will still be allowed to go ahead, with ceremonies and receptions of up to 30 people permitted. However, Mr Johnson made clear that they must be conducted in a Covid-secure way. Guests will have to stand or sit at least one metre apart, as well as taking other safety precautions.  Read more: New covid rules for weddings Funerals These can continue to occur, with 30 people allowed to pay their respects. The Government previously faced criticism at the outset of the pandemic when guidance limited mourners to groups of between 5 and 10.  Funeral directors accused councils of misinterpreting lockdown rules by banning family members from crematoria and graveyards and going "way beyond" their legal powers. Speaking later, Matt Hancock, the Health Secretary, said he regretted the move because it meant that "in the peak of the pandemic, lots of people didn't go to the funeral even of someone they've been married to for 50 years". Schools and offices Schools and workplaces continue to operate under existing Covid guidelines, which include year groups being kept in bubbles, classrooms reconfigured and masks worn in communal areas.  Mr Johnson said that plans for universities to reopen later this month remained unchanged. Workers will still be permitted to travel to the office, again under th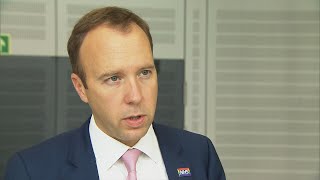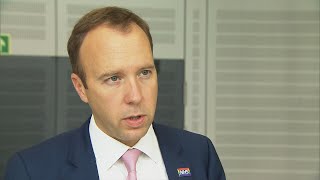 The number of people that can attend social gatherings will be slashed to six in England following a rise in Covid-19 cases.
"In England from Monday we are introducing the rule of six", the Prime Minister said.
"You must not meet socially in groups of more than six.
"And, if you do, you will be breaking the law."
A government scientific adviser has warned that the disease is again growing "exponentially" in the UK. Daily new infections in Britain are doubling at the same rate as they did at the start of April, so the Goverment has taken action with some new guidelines.
What are the new rules?
Any gathering of more than six people in England will be illegal from Monday Sep 14th, unless it meets one of a limited list of exemptions
This applies to gatherings both indoors and outdoors
The new rule does not apply to households or bubbles of more than six, or gatherings for work or education
Weddings, funerals, and organised team sports carried out in a Covid-secure way are also exempt
People will at first be fined £100, but this will double on each further repeat offence up to £3,200
No longer voluntary, pubs, restaurants and other hospitality businesses must now legally collect customers' details to aid with contact tracing. 
Covid-secure 'marshals' will be hired to monitor rules are being followed
Provisional plan to reopen stadiums and conference halls on Oct 1 will now be reviewed
The Government hopes that the change to the law will make it easier for the police to identify and disperse illegal gatherings. Failure to comply could result in a £100 fine, which will double on each repeat offence up to £3,200.
Number 10 said Mr Johnson held a virtual roundtable with police forces last week where officers expressed their desire for rules on social contact to be simplified.
But the Police Federation of England and Wales urged the Government to "play its part" through a public information campaign after "so many changes in legislation".
The change to the law comes after Mr Johnson told his Cabinet that ministers must ensure there is "no complacency" among the public, and particularly young people, following the rise in coronavirus infections.
And Health Secretary Matt Hancock warned of a possible second peak, as he imposed further measures in Bolton restricting all hospitality to takeaways only - as well as new rules meaning venues will have to close between 10pm and 5am.
Read more: What do the new Covid rules mean for gyms, pubs, restaurants and universities?
Why are they being introduced?
The chief medical officer, Professor Chris Whitty, and chief scientific adviser, Sir Patrick Vallance, have agreed that the action is needed urgently after the number of positive cases rose steeply.
In a Zoom meeting with Prime Minister Boris Johnson last week, police forces said they would like rules on social contact to be simplified.
Read more: What are the new social distancing rules?
Where will these new rules apply?
The rules will apply across England to all ages and to indoor and outdoor gatherings. This will include private homes, parks, pubs, restaurants and sporting events.
This means that you cannot sit at a pub or restaurant table with more than five friends at any given time, although it is unclear how many 'bubbles' that group could be a part of.
What are the exemptions?
Support bubbles
Households or support bubbles of more than six people are exempt from the new rules. Support bubbles allow adults who live by themselves and single parents with children under 18 to join up with one other household. This means they can do things such as visit their house, stay the night and travel together in vehicles.
Weddings
These will still be allowed to go ahead, with ceremonies and receptions of up to 30 people permitted. However, Mr Johnson made clear that they must be conducted in a Covid-secure way. Guests will have to stand or sit at least one metre apart, as well as taking other safety precautions. 
Read more: New covid rules for weddings
Funerals
These can continue to occur, with 30 people allowed to pay their respects. The Government previously faced criticism at the outset of the pandemic when guidance limited mourners to groups of between 5 and 10. 
Funeral directors accused councils of misinterpreting lockdown rules by banning family members from crematoria and graveyards and going "way beyond" their legal powers.
Speaking later, Matt Hancock, the Health Secretary, said he regretted the move because it meant that "in the peak of the pandemic, lots of people didn't go to the funeral even of someone they've been married to for 50 years".
Schools and offices
Schools and workplaces continue to operate under existing Covid guidelines, which include year groups being kept in bubbles, classrooms reconfigured and masks worn in communal areas. 
Mr Johnson said that plans for universities to reopen later this month remained unchanged.
Workers will still be permitted to travel to the office, again under the proviso that they adhere to the social distancing rules and guidance published by the Department for Business. 
Read more: Will schools close again?
Pubs and restaurants
While groups will be limited to six, Covid-secure hospitality venues will still be able to hold larger numbers of people. However, they will now be legally required to request Test and Trace information from customers and keep the details for 21 days. This used to be voluntary. Gyms will also remain open. 
Read more: Will pubs and restaurants close again?
Places of worship
Churches, synagogues, mosques and temples will remain open, although congregations will be required to stay at least one-metre apart. Under the existing guidance, services are expected to conclude as quickly as possible, with worshippers encouraged to leave "promptly" afterwards. 
It came after the Archbishop of Canterbury confirmed earlier in the day that the rule of six would not apply to churches, writing on Twitter:"Worship is the work of God - not a social gathering - and gives the strength to love and serve."
Will I be punished for breaking the rules?
The Government hope the new rules will be simpler for people to understand. It will also make it easier for the police to break up large gatherings.
Failure to stick to the new rules could mean a £100 fine, which will double with every subsequent offence up to £3,200.
What does the Prime Minister say?
In the press briefing on Wednesday, Boris Johnson said:
"The reason that we're doing this... is to prevent another wholesale national lockdown of the kind that we had in March, that is the objective."
"We need to act now to stop the virus spreading. So we are simplifying and strengthening the rules on social contact - making them easier to understand and for the police to enforce.
"It is absolutely critical that people now abide by these rules and remember the basics - washing your hands, covering your face, keeping space from others, and getting a test if you have symptoms."
On testing
"We are processing 1.2 million tests per week.
"We are increasing our testing capacity further to meet rising demand.
"And you can help by only booking a test if you have a fever, a new continuous cough, or you have lost your sense of taste or smell.
"If you don't have those symptoms and you haven't been asked to book a test, please don't."
On social distancing
Mr Johnson said: "I know that over time the rules have become quite complicated and confusing.
"We are responding, and we are simplifying and strengthening the rules, making them easier for everyone to understand."
On quarantining
Mr Johnson added that Border Force will also step up the enforcement of quarantine rules for travellers into the country.
He said: "Fines will be levied against hospitality venues that fail to ensure that their premises remain Covid-secure.
"We will boost the local enforcement capacity of local authorities by introducing Covid-secure marshals to help ensure social distancing in town and city centres, and by setting up a register of environmental health officers that local authorities can draw upon for support.
"We will simplify the passenger locator form needed for travelling to the UK and take measures to ensure these are completed and checked before departure.
"Border Force will step up enforcement efforts at the border to ensure arrivals are complying with the quarantine rules."
What are the rules in other parts of the UK?
Different rules apply to social gatherings elsewhere in the UK.
In Scotland, up to eight people are allowed to meet indoors, while groups of 15 from up to five households are permitted outdoors, but people should maintain a social distance. 
People there should not meet people from more than four other households in total whether indoors and/or outdoors.
In Wales, up to 30 people can meet outdoors and in Northern Ireland the number is 15.
How can we socialise safely?
A new campaign has been launched to encourage people to help stop the spread of coronavirus as we are more likely to socialise indoors during the autumn and the winter.
The 'Hands Face Space' campaign urges people to ensure they have washed their hands, used a mask where appropriate and maintain social distancing.
The campaign states that these are the three most effective ways the public can contain the spread of the virus.
  Just over 57,400 deaths involving Covid-19 have now been registered in the UK, according to figures from official data sources.
Your questions answered
Our Global Health Editor, Paul Nuki, has answered your 'rule of six' queries. You can find some of the answers below and you can send in your own questions for the Telegraph team to yourstory@telegraph.co.uk.
William Wilson: I walk with various walking groups which can have 25 members attending. Are we still able to meet under the new rules?​
Paul: William, it is important to keep walking for the sake of your health but if you want to avoid the "Covid marshals" and a fine you need to keep to groups of no more than six. I see no reason why you cannot have several groups of six walking at the same time but it will be important to keep very well spaced so you can't be accused of creating a larger gathering. And no group drinks in the pub at the end!
Keith Middlecott: My daughter and son in law have four children, which means they have six in their household. Does this mean I cannot visit their home under the new rules?
Paul: My reading of the rules here is that you can visit but only when one or more of your daughter's family is out so the total number gathering is six or below. There are some exceptions if you are proving or receiving care that you should also look at. More here. 
Peter: We currently run keep fit to music classes at our local halls. We limit our classes to a maximum of 23 people. Are we allowed to continue our keep fit classes from Monday the 14th of September?
Paul: Yes, there is a general exemption for indoor and outdoor sports, so I think you should be able to continue. But be aware your attendees are in a high-ish risk group so keeping the hall well ventilated and people properly distanced will continue to be very important. More here.
Fred Sommers: Please could you explain how the new restrictions affect travel by coach or plane for leisure purposes?
Paul: You can still travel as now, subject to the quarantine rules and rules on travel hygiene. Always wear a mask when in a coach or a plane and take care to wash your hands after going through airport security - those trays carry more bugs than anything else in an airport other than the chip and pin machines in the airport chemist. You can travel with friends but keep the group to six or less
Martyn Colley: The new government guidelines have not so far made it clear how this affects church services. Please can we have some clarification on this?
Paul: There are some exemptions for religious gatherings but not, as far as I can see, for regular religious services. The rules say there are exemptions for "wedding and civil partnership ceremonies and receptions, or for other religious life-cycle ceremonies – where up to 30 people will be able to attend". As has been well documented, religious services have been linked to superspreader events around the world, so the government is being very cautious in that area.
Are you unsure about the Government's new social gathering rules? Send your questions to yourstory@telegraph.co.uk to be answered by our experts