Man United routed Newcastle. Now can they do this consistently?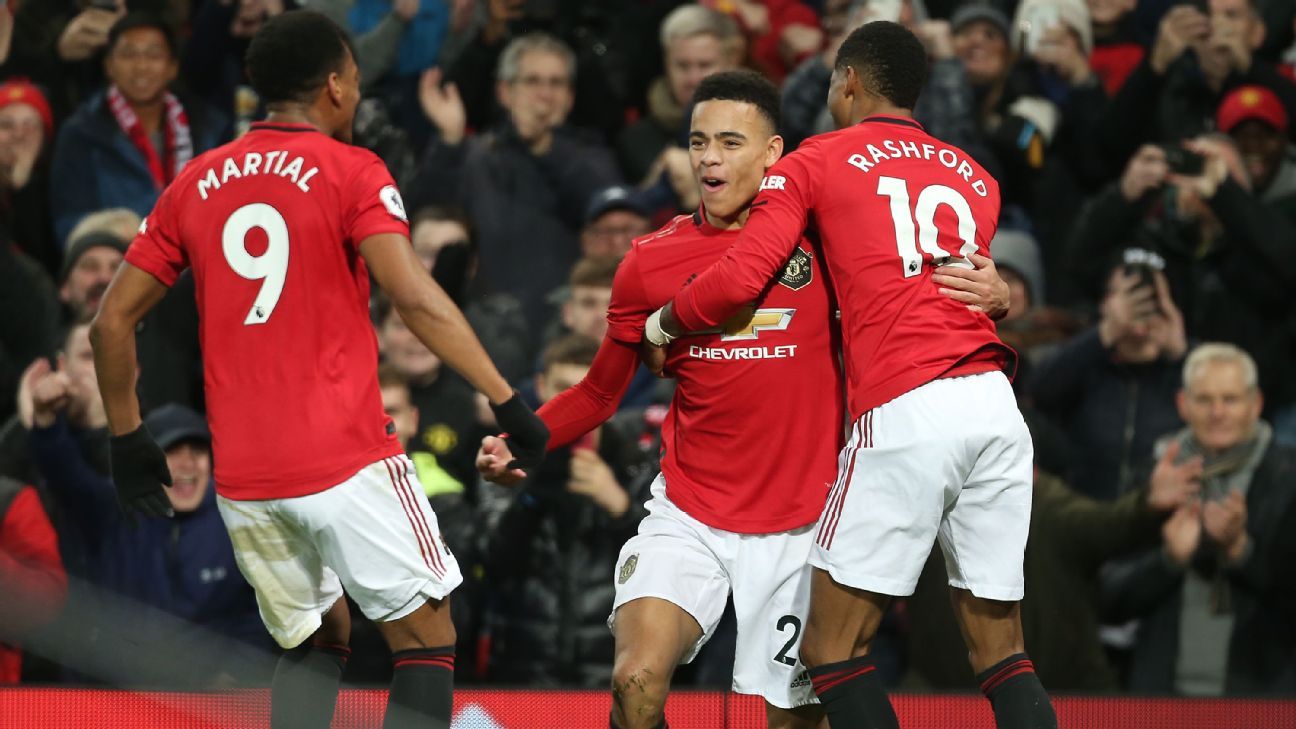 MANCHESTER -- Forget Tottenham and Manchester City -- this is the type of performance Manchester United need to keep churning out if Ole Gunnar Solskjaer is going to prove a success at Old Trafford.
Possession, goals and points. It sounds so simple -- it was under Sir Alex Ferguson -- but as Solskjaer has found out this season, it is harder than it looks. For the first time since March, United won a Premier League home game having had more of the ball. They converted 74% possession into four goals, and except for a shaky opening 20 minutes, they were too much for Newcastle in a 4-1 victory Thursday. The result leaves United just four points off the top four -- probably closer than they deserve given their tumultuous start to the season.
2 Related
Solskjaer used his programme notes to ask for a "positive response" after the nightmare at Watford and, eventually, he got it. It took Newcastle taking the lead to trigger it, after Matthew Longstaff had scored his second professional goal, and second against United following his winner at St. James' Park in October.
Solskjaer wrote that his team had been "raring to go" against Newcastle, but it didn't look that way when Fred gave the ball away in midfield, Joelinton held off Harry Maguire and Longstaff feinted past Luke Shaw to score.
The response was impressive. By the time the players headed off to shelter from the Manchester rain at half-time, United had turned it around and led 3-1.
Anthony Martial got the first after a deft lay-off from Andreas Pereira, Mason Greenwood scored with a fierce, left-footed rocket from the edge of the box which cannoned in off the underside of the bar and Marcus Rashford added a third with a back-post header.
For the first time in more than a year, United had scored three times in the first half of a league game. They weren't done, either, as Martial got his second six minutes after the restart -- gifted by Sean Longstaff's woeful back pass -- and the game was over as a contest.
It said everything about the way the second half went that United were able to play the final 25 minutes without Rashford or Martial as Solskjaer turned his attention to negotiating the packed festive fixture schedule.
"It is not fair to ask players to play two games in three days, but we just have to get on with it, we are young and mentally strong and that means we will be ready," Solskjaer said afterward.
After the miserable defeat to Newcastle nearly three months ago, United responded by taking a point off Liverpool. A dire home draw with Aston Villa was followed by back-to-back victories over Tottenham and City, which in turn was followed by a draw with Everton. Will the real Man United please stand up?
If nothing else, Solskjaer has developed a knack of picking up a result when he needs one most. Consistency, though, remains a problem, and until this United team can string a run of victories together, it is impossible to say they have turned a corner. At the moment, they are team capable of beating anyone but also losing to anyone.
Man United finally dominated a game they were supposed to, thrashing Newcastle 4-1 even after going down 1-0. Tom Purslow/Manchester United via Getty Images
It will please Solskjaer that this win was achieved having had the bulk of possession. Not since Watford were beaten at Old Trafford on Mar. 30 have United won a league game at home having enjoyed more of the ball. They are a team who are better without it -- as Chelsea, Tottenham and Manchester City learned the hard way. It is when they are charged with dominating a game that they struggle.
Solskjaer admitted before the game he was concerned about "breaking Newcastle down," but he needn't have worried. United found Steve Bruce's side -- who arrived third in the form table behind only Liverpool and Leicester -- in the Christmas spirit of giving, with Martin Dubravka, Fabian Schar and the elder Longstaff all making horrendous mistakes that led directly to goals.
"After going 1-0 down, we made them make mistakes and we capitalised really well," Solskjaer said.
Next up are Burnley on Saturday, and they are unlikely to be so accommodating.
At minimum it was a productive day for United. Solskjaer got his response after the defeat to Watford, as the front three put four in the net, Paul Pogba got another 45 minutes as he nears full fitness, and United remained unbeaten at home on Boxing Day since 1978.
It will mean a lot more if they can build on this performance against Burnley, but this is a team who are unbeaten against the top six while managing just one win against the bottom five. The way United have gone this season, what will happen at Turf Moor is anyone's guess.