London lockdown rules: The latest Covid-19 restrictions, and what Sadiq Khan has said
Further lockdown measures for London cannot be ruled out, the city's Mayor, Sadiq Khan, has hinted.  Mr Khan and Boris Johnson discussed the worsening situation for coronavirus in the capital on Tuesday, September 22. A spokesman for Mr Khan said: "Sadiq had a constructive telephone call with the PM this morning. "They discussed the rapidly worsening situation in London, including increasing ICU admission rates, and the need to go further now to prevent a disastrous full lockdown in future including mandatory face coverings for hospitality workers and more widespread wearing of face coverings. "It is clear that London has unique needs and challenges and additional measures need to be examined which are suitable for the capital. "Sadiq and the PM agreed to speak more regularly." On Friday, September 18, Mr Khan said that he was "extremely concerned" by the latest evidence he had seen and was of the "firm view" that action should be taken before the virus spiralled out of control. The number of cases per 100,000 people over seven days is reported to have increased from 18.8 to around 25 in London. In a statement then, Mr Khan said he had held an emergency meeting with London council leaders, the Government and Public Heath England to discuss the next steps. He added: "The Prime Minister has said that we are now seeing the start of a second wave of Covid-19 across the UK. "Londoners should also know that I am extremely concerned by the latest evidence I've seen today from public health experts about the accelerating speed at which Covid-19 is now spreading here in London (see video below showing how the virus spreads). "It is increasingly likely that, in London, additional measures will soon be required to slow the spread of the virus. We will be considering some of the measures which have already been imposed in other parts of the UK." What restrictions could come in? Restrictions could include a ban people socialising with others outside of their household or support bubble, and stricter curfews on pubs, restaurants and other entertainment venues. The extension of rules when face masks should be worn might also be under consideration, such as more widespread use and mandatory face coverings for hospitality workerss. These are the latest restrictions that Boris Johnson imposed nationally on September 22.  Office workers who can work from home should do so. Pubs, bars and restaurants in England will be ordered to close by 10pm each night. The hospitality sector will be restricted to table service only. Face coverings must be worn in taxis and private hire vehicles, and by retail staff while at work. Customers in indoor hospitality will also have to wear face coverings - except while seated at a table to eat or drink. The exemptions to the rule of six will be reduced, banning indoor team sport - such as indoor five-a-side football matches. The planned return of spectators to sports venues will now not go ahead from October 1. Wedding ceremonies and receptions will be capped at 15 people from Monday.  Read more: Boris Johnson's new lockdown restrictions – what you can and can't do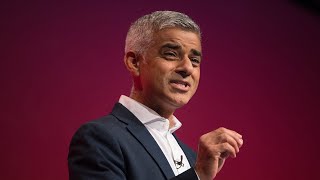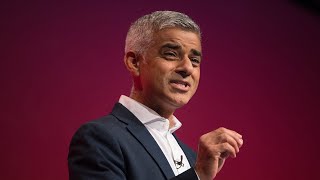 Further lockdown measures for London cannot be ruled out, the city's Mayor, Sadiq Khan, has hinted. 
Mr Khan and Boris Johnson discussed the worsening situation for coronavirus in the capital on Tuesday, September 22.
A spokesman for Mr Khan said: "Sadiq had a constructive telephone call with the PM this morning.
"They discussed the rapidly worsening situation in London, including increasing ICU admission rates, and the need to go further now to prevent a disastrous full lockdown in future including mandatory face coverings for hospitality workers and more widespread wearing of face coverings.
"It is clear that London has unique needs and challenges and additional measures need to be examined which are suitable for the capital.
"Sadiq and the PM agreed to speak more regularly."
On Friday, September 18, Mr Khan said that he was "extremely concerned" by the latest evidence he had seen and was of the "firm view" that action should be taken before the virus spiralled out of control.
The number of cases per 100,000 people over seven days is reported to have increased from 18.8 to around 25 in London.
In a statement then, Mr Khan said he had held an emergency meeting with London council leaders, the Government and Public Heath England to discuss the next steps.
He added: "The Prime Minister has said that we are now seeing the start of a second wave of Covid-19 across the UK.
"Londoners should also know that I am extremely concerned by the latest evidence I've seen today from public health experts about the accelerating speed at which Covid-19 is now spreading here in London (see video below showing how the virus spreads).
"It is increasingly likely that, in London, additional measures will soon be required to slow the spread of the virus. We will be considering some of the measures which have already been imposed in other parts of the UK."
What restrictions could come in?
Restrictions could include a ban people socialising with others outside of their household or support bubble, and stricter curfews on pubs, restaurants and other entertainment venues. The extension of rules when face masks should be worn might also be under consideration, such as more widespread use and mandatory face coverings for hospitality workerss.
These are the latest restrictions that Boris Johnson imposed nationally on September 22. 
Office workers who can work from home should do so.
Pubs, bars and restaurants in England will be ordered to close by 10pm each night.
The hospitality sector will be restricted to table service only.
Face coverings must be worn in taxis and private hire vehicles, and by retail staff while at work.
Customers in indoor hospitality will also have to wear face coverings - except while seated at a table to eat or drink.
The exemptions to the rule of six will be reduced, banning indoor team sport - such as indoor five-a-side football matches.
The planned return of spectators to sports venues will now not go ahead from October 1.
Wedding ceremonies and receptions will be capped at 15 people from Monday. 
Read more: Boris Johnson's new lockdown restrictions – what you can and can't do