Apply for TED Global Idea Search 2021
Application Deadline: January 21, 2020 (11:59pm EST). TED is hosting two global idea searches in 2021 with a mission: to hear big, bold ideas from every corner of the world. A select group of people from each application pool will be invited to give TED Talks, either virtually or in person. Applicants are required to create a 2-minute video as a part of their submission. The deadline for this round of submissions is January, 21, 2021 (11:59pm EST). If selected for round 2, you'll be invited to a virtual event where you'll talk more about your idea and participate in a Q&A with members of the TED community. Winners will be invited to give a TED Talk, either virtually or in person. Tips for success before applying Your "idea worth spreading" We're looking for ideas worth spreading — that's our mission! So… What does that mean? We're looking for ideas that are new, unique, and can offer an insight or a new way of thinking to a very large audience. A TED Talk usually has a topic and an idea. A topic is the high level — the general direction you want to take the talk.Topic example: We need to fix the opioid crisis An idea is a specific angle that stems from the topic — a unique message, solution, or insight that only you can share.Idea example: In the opioid crisis, here's what it takes to save a life More examples of topics and ideas: Topic: Africa lacks access to basic energy sourcesIdea: The energy Africa needs to develop — and fight climate change Topic: Paleontology is importantIdea: Hunting for dinosaurs showed me our place in the universe Topic: We need more organ donorsIdea: How to create a world where no one dies waiting for a transplant Questions to ask yourself about your idea To us, an idea worth spreading can mean several things. Before you submit your application, check your idea against this list — does it check a few of these boxes? Does your idea worth spreading offer the audience a unique insight?Will your audience learn something brand new? Something they've never heard before?Will your audience learn about a new solution to a problem?TED is not a platform for product pitches. Do you feel confident that your idea is not a product pitch?Did you check our massive library? Are you sure we don't already have a talk about your idea? What to avoid Only in rare circumstances do we invite people to speak about a very personal experience or a personal philosophy. Here are some examples of ideas that we would likely not consider: How I learned to speak my truth and be my authentic self.How to conquer your fears and achieve your dreams.Find your passion through unleashing your creativity.I had a rare experience and it taught me to face my fear.Find happiness using the L.U.V. method: Light, Universe, Vulnerability.I traveled to India and it changed my perspective on the stock market, even though I'm not a banker. Apply for TED Global Idea Search 2021 The deadline for this round of submissions is January 21, 2020 (11:59pm EST).The next round of submissions will open in June of 2021. For More Information: Visit the Official Webpage of the TED Global Idea Search 2021 Let's block ads! (Why?)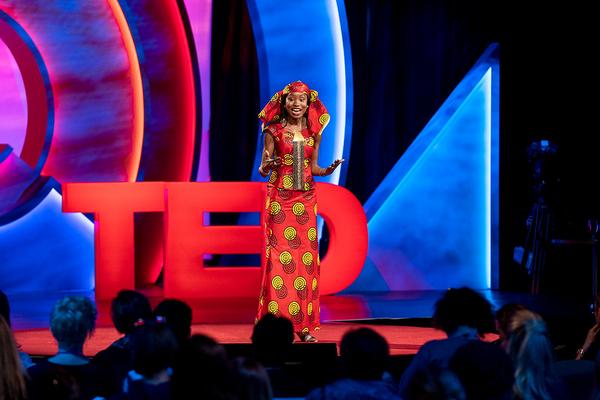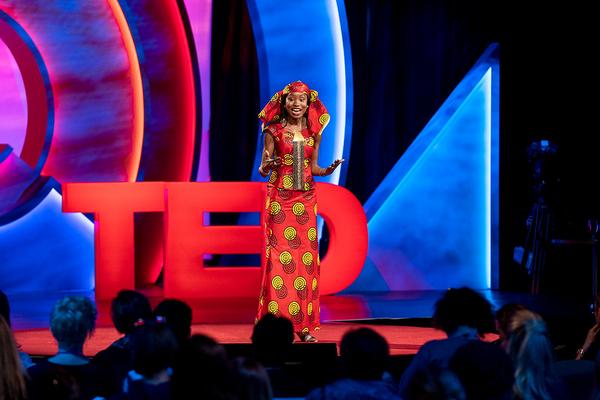 Application Deadline: January 21, 2020 (11:59pm EST).
TED is hosting two global idea searches in 2021 with a mission: to hear big, bold ideas from every corner of the world. A select group of people from each application pool will be invited to give TED Talks, either virtually or in person.
Applicants are required to create a 2-minute video as a part of their submission. The deadline for this round of submissions is January, 21, 2021 (11:59pm EST).
If selected for round 2, you'll be invited to a virtual event where you'll talk more about your idea and participate in a Q&A with members of the TED community.

Winners will be invited to give a TED Talk, either virtually or in person.
Tips for success before applying
Your "idea worth spreading"
We're looking for ideas worth spreading — that's our mission! So… What does that mean? We're looking for ideas that are new, unique, and can offer an insight or a new way of thinking to a very large audience.
A TED Talk usually has a topic and an idea.
A topic is the high level — the general direction you want to take the talk.
Topic example: We need to fix the opioid crisis
An idea is a specific angle that stems from the topic — a unique message, solution, or insight that only you can share.
Idea example: In the opioid crisis, here's what it takes to save a life
More examples of topics and ideas:
Topic: Africa lacks access to basic energy sources
Idea: The energy Africa needs to develop — and fight climate change
Topic: Paleontology is important
Idea: Hunting for dinosaurs showed me our place in the universe
Topic: We need more organ donors
Idea: How to create a world where no one dies waiting for a transplant
Questions to ask yourself about your idea
To us, an idea worth spreading can mean several things. Before you submit your application, check your idea against this list — does it check a few of these boxes?
Does your idea worth spreading offer the audience a unique insight?
Will your audience learn something brand new? Something they've never heard before?
Will your audience learn about a new solution to a problem?
TED is not a platform for product pitches. Do you feel confident that your idea is not a product pitch?
Did you check our massive library? Are you sure we don't already have a talk about your idea?
What to avoid
Only in rare circumstances do we invite people to speak about a very personal experience or a personal philosophy. Here are some examples of ideas that we would likely not consider:
How I learned to speak my truth and be my authentic self.
How to conquer your fears and achieve your dreams.
Find your passion through unleashing your creativity.
I had a rare experience and it taught me to face my fear.
Find happiness using the L.U.V. method: Light, Universe, Vulnerability.
I traveled to India and it changed my perspective on the stock market, even though I'm not a banker.
Apply for TED Global Idea Search 2021
The deadline for this round of submissions is January 21, 2020 (11:59pm EST).
The next round of submissions will open in June of 2021.
For More Information:
Visit the Official Webpage of the TED Global Idea Search 2021